Employee Development: Strategies to Turn Feedback into Growth
Managers who prioritize a more positive approach to feedback reinforces the importance and value of employee development. Strategies based in positivity opens up a way to maximize that employee development as business growth.
Here's a few strategies to turn feedback into growth through cross-training employees based on their unique skill sets.
Positive Reinforcement
A demeaning attitude from a manager can halt an employee's growth. Negativity and short tempers discourage productivity and the ability to acquire new skills. But, there's a simple fix. Celebrate an employee's victories.
Positive reinforcement, even for smaller tasks, builds up joy on the job. Joy built up while working means an unconscious level of increased work ethic. The more joy harness often means more creativity. Creativity in use is where growth happens. Teams start to jive and produce impressive quality work more often. It's already happening over at Jellyvision, a company who frequents positive shout outs to productive employees.
But where do you start with implementing positive reinforcement? Start with the evaluations you're already receiving. They've got everything you need to start your own shout outs.
With some of those negative reports, hold on before you grill anyone. Spot the positives in a poor performance review. Try out giving more praise than criticism. It could turn a downward spiral upward. You should see some improvement in their numbers over the next month.
But to truly have successful evaluations, you'll need to be very strategic with feedback. Rather than barking criticism, it needs to be adjustment-based.
Adjustment-based Feedback
To get and give the kind of feedback you're looking for, you'll have to create the right atmosphere.
Gary Vaynerchuk talks about how poor performance reviews typically don't address the full context of what's going on. He even goes on to say that it's the boss's fault for not creating the right type atmosphere for success.
West Monroe Partners hired a CAO who believes the same. They discuss the importance of building a culture of innovation. As leaders, you can do that through feedback and job adjustments fitted to employee talents.
Take the idea that you are responsible for both positivity and growth. Rather than negative criticism, or micromanaging tasks, find ways to adjust daily jobs for different employees. Learn the employees' skills, comment on their unique strengths, and help them find roles to use those strengths and feel valued for it.
When an employee takes that validation back to the job, they're more likely to produce high quality work. Recognition is a golden strategy for leveraging feedback into employee development.
But don't only leverage feedback to them. Seek feedback from them.
Finding new ways to work together can increase the number of opportunities you can take hold of for employee development. Rather than commanding an employee in performance reviews, come alongside them. Even though you wind up encouraging similar productive behavior, it creates a feeling of working together. That increases the value they perceive you have on them. It builds respect for your leadership.
Try directly asking how you can better help them. Or what interests they have, and note how that fits or doesn't fit with their job. You might need to make some changes to their role in the company.
Personal Investment
Insight into an employee's strengths and interests may yield conflicting results. You might find that your employees aren't using their best skills to perform daily tasks.
To find a way for them to adjust their job role to include their skills and interests, it will take more personal investment. But the time you spend there will make a huge difference in operational efficiency.
Riot Games exemplifies that idea by hosting a multi-company event each year. It's based on their employee ideas, and they make it into a competition. Each year the employees take a personal project and enter this competition. It's completely tailored to the employees' strengths, and brings about a culture of innovation. They report some data and reviews on their site that are worth checking out.
The bottom line is the more a person uses their own skills for their job, the more they will care for it. And the more loyalty they'll have toward the leader making that happen. But it takes personal investment to find the right strategy for your company to utilize each employee differently.
Soft Skills and Cross-training
Sometimes it takes a little digging to uncover an employee's niche set of skills. That's where cross-training them will come into play.
At the very least, you'll have a greater understanding of that employee's niche skill set. You'll know the areas in which they excel, and the ones in which they falter. But from there you'll be able to better apply those skills to your company. It's good for the employee and the business.
This new addition of skills also creates cohesion between departments. Learning the struggle of the other departments' jobs creates empathy. Empathy will lead to consideration. They'll start to accomplish a specific job in a way that makes it easier on everyone else involved.
Unity in this way means growth in employees throughout the whole business. That's efficiency. And efficiency means massive increases in business operations. In other words, profit.
As your growth strategies branch into cross-training, you'll reap other benefits. Employees will grow internally. They'll feel qualified to work together in a way specific to your company. Which adds to that measure of specialization and loyalty mentioned earlier.
Start with small, easy-to-learn skills from other departments. But don't be afraid to introduce difficult skills. Use software to help expedite the training processes, like Skillshare, which has thousands of video courses for learning. Other online learning options include sites like Coursera, edX, and LinkedIn Learning. These professional development resources help cut down on the time it takes to complete various training.
Before you start arbitrarily cross-training, make sure to write down some company-wide goals. Have your employees write some goals for their job as well. That will give you a baseline to find the specific skills which need training to accomplish those goals.
Employees will either pick up the skills well, and you'll have a new avenue of operational strategy to employ. Or they'll at least understand others are necessary to make the company function well.
It's a win-win.
Feedback Culture
The commonality in all these strategies is that they need strategic feedback to work. They need constant adjustment, which means quite a bit of investment from you. But with this culture of feedback, you'll succeed in translating your employees' development into business growth.
At first, it will be tempting to micromanage the adjustments. You might want to watch carefully how the new jobs and culture are influencing the business. But you should avoid micromanaging. If employees aren't as quick to the draw as you were hoping, don't worry. Be confident in their ability to learn. Be as patient as you can be with them, and be a feedback bully to get direct, productive feedback often. Do it by asking how the adjustments are working for the employee, and how you can further help.
Find positive circumstances in which to ask for feedback to raise the amount of positive feedback you receive. It sets the tone for your daily business culture. And that culture is one of growth.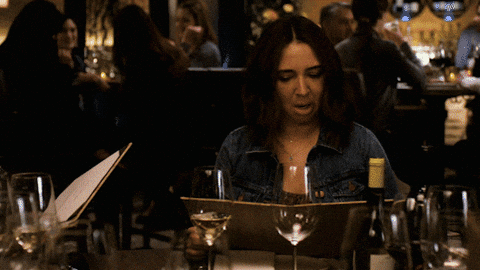 The Bottom Line
Engage with your employees individually to better fit them in corporately. Leverage feedback from them to make positive adjustments to their job role. Leverage feedback to them to encourage growth.
Cross-train them to help discover new skills and develop empathy and cohesion. Celebrate all the victories you can along the way.
Then enjoy the growth.
Can you remember the last time you shared productive feedback with a team member or employee? Hear from your peers and join the conversation by sharing what worked well and what could have gone better in the comments below.