How to Ensure Team Success When Managing Remote Workers
Over 4 million employees work remotely on at least a part-time basis. Is there anybody working remotely for your business? If so, you've probably already realized that there is a major difference between managing an in-office team vs. managing remote employees.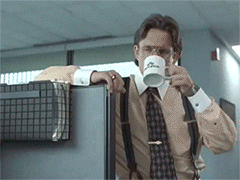 In the office, team leaders can easily check up on an individual's productivity. It's also easier to be hands-on when needed, or to assign tasks as necessary. Such actions may at first appear to be more difficult with remote workers.
More difficult, maybe, but not impossible. Team success when working remotely can be easily achieved. It just means you've got to think about things a little differently. You should consider putting certain processes in place to be sure that remote workers stay productive and on target.
That being said, it's definitely gotten a lot easier over the years to achieve success with a remote team. A big reason for this is the result of ever-advancing technology and the proliferation of collaboration apps and resources for remote staff.
It's becoming common for many businesses to utilize and even encourage remote workers. So managers must adapt if they wish to foster a company culture of team success. Some key, common-sense management fundamentals can help you better lead remote workers without stress.
Communication is Key
Okay, you've already heard it a million times---communication is a critical component of success in the workplace. But this also holds true for remote worker team success as well. Just because someone is working remotely doesn't mean they need to feel like they are in isolation. And it certainly doesn't mean that you can't contact them on a regular basis.
After all, without proper and consistent communication, there is no way for you to be informed of status updates, issues, and task completion.
And you might have a vision in your head that your remote workers are steadily toiling away all day. But this just isn't always the reality. That isn't to say that remote workers tend to be lazy and goof off---that's far from the truth! But they can lose their focus a bit due to being away from the office environment.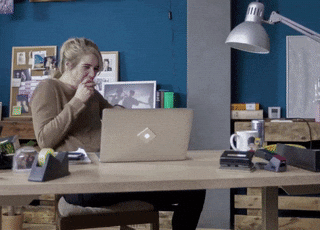 This is especially true when they aren't in contact with other employees. Keeping the lines of communication open keeps remote workers connected. Also, inviting them to work in the office whenever they feel like a change of environment is a simple yet meaningful way to offer support.
Additionally, team members working on different parts of a project need to be able to communicate with each other. This shouldn't come as a surprise. Team members that can easily communicate will improve efficiency and work as a well-oiled machine; otherwise it's just time wasted.
Thankfully, the communication part of things doesn't need to be difficult. You can easily establish communication guidelines for team success by dividing your strategy into two steps:
Step One: Assign Tasks, Deadlines, and Goals
All team members should be assigned their tasks and responsibilities at the beginning of the project. Goals should be well-defined and deadlines made clear. Letting your team know what your expectations are helps them to be better prepared and focused. This saves them the trouble of having to guess what they are actually supposed to do or when it needs to be done by.
Step Two: Set Up Communication Parameters
Decide how and how often you will all communicate. Will you receive project updates once a day? Will you schedule conference calls? Will you communicate via phone, email, or a collaboration app? Engaging your remote workers on a regular basis keeps everyone on the same page, as well as makes all team members feel wholly included in the current project.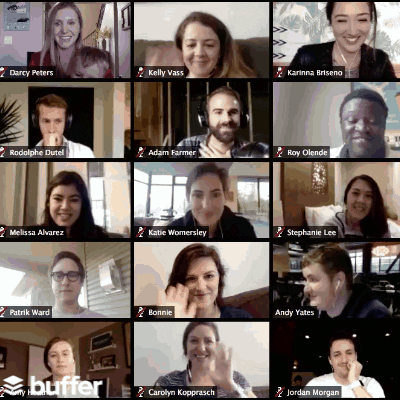 There are dozens of team collaboration, project and file management, and virtual meeting apps that you can utilize to improve communication among team members. Some of the better ones enable you and any team members with permission to upload, edit, and share collaborative documents. This certainly goes a long way towards facilitating productivity. Along with calendar apps, messaging, and other resources, you can easily ensure team success with your remote workers.
Consider Handy Resources for Increasing Team Communication
You may have already heard of Slack. It's one of the most widely used team collaboration apps. It enables instant feedback amongst employees and helps remote workers stay engaged with everyone else. With chat rooms that can be organized by topic, the ability to privatize groups, and direct messaging capabilities, it's easy to search for and contact other users, as well as review previous messages. That's just the tip of the iceberg in terms of Slack's functionalities and features. Of course, Slack is available for web, iOS, Android, and Windows Phone.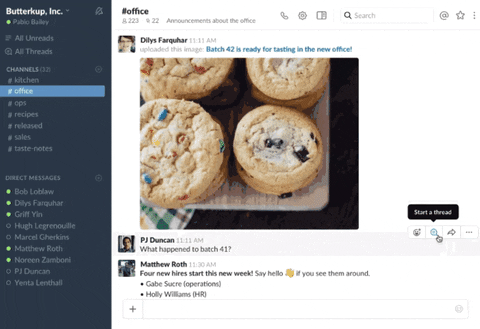 If you want to set up video conferencing with your remote workers, you may want to check out Zoom. With a variety of features, the app lets you easily set up a reliable video meeting with dozens of people. Share your screen with others, engage with up to 200 people in high quality video, record conferences, and annotate meetings. Zoom is available for both iOS and Android devices.
One potential downfall of Zoom is that reviewers have complained about comparably poor audio quality. But with the high quality video more than making up for it and a wide range of features that are widely improved by the additional video quality, it's worth taking a look at this video conference app, if only to make more visual contact with your team.
For advanced project management functionality, try Trello. It's easy to use but provides a great deal of information. Team members will be able to see exactly what is going on with a project and status updates let you avoid reviewing long email chains. Tasks can be easily assigned and a handy "to-do" list tool makes it easy to stay on top of things.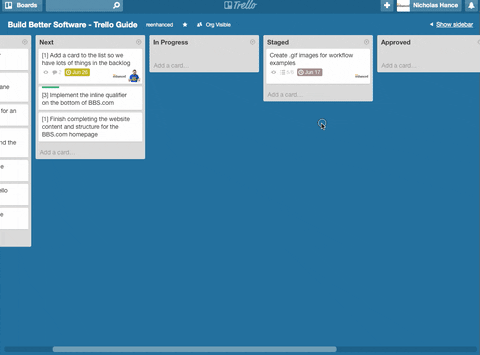 There are plenty of file sharing and file management apps available, but Google Drive remains a standout. With this tool at your disposal you can easily share and review files, edit and update them in real-time, review changes, collaborate with others on documents and projects, and integrate the tool with other Google apps such as Calendar.
On a side note, consider getting team members together for some actual office time every now and then. At the very least, let remote workers know that they are invited to come work in the office whenever they'd like. Plus, you may be surprised how even the smallest gestures (like setting up a go-to "hot desk" for them to work at when in town) can make a world of a difference. They'll likely appreciate it and they'll feel more comfortable in the office as well. This serves to strengthen that connection to the company and the team, further facilitating team success.
Give Remote Workers What They Need to Get the Job Done
Just because someone is working remotely doesn't mean they should have to purchase all their own supplies, software, and other resources. Treat remote workers as if they were actually working in the office, and make all office resources available to them. Provide them with a company laptop or mobile device, as well as any software they might need.
Additionally, let them have access to office supplies. If their remote location is not actually near the office, purchase what they need and send it to them. All of this lets remote workers know that even though they are not working at the actual company location, they are still considered a valuable asset to the company. Too many remote workers often feel that they are considered secondary employees. By showing remote workers that they are valued via both communication and office connection, you can dispel those feelings. Employees who feel valued will be more apt to contribute to overall team success.
Manage, But Don't Micromanage
You've put together this team for a reason---because they have skills and abilities needed to complete the projects you assign. You need to be able to trust that they can get the job done without you breathing down their necks. You may feel compelled to constantly check in since they aren't actually in the office, but that's what the team collaboration apps are for. You should be able to easily keep track of progress without constantly interrupting your team---this will serve to keep productivity steady and lead to team success.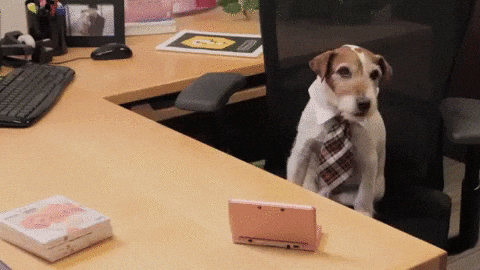 "It's your job to create the conditions necessary for your team to build and sustain positive relationships." Besides, new apps lets you stay focused on whether goals are being met, rather than the journey taken to achieve those goals. As long as goals are being met, then you can rest assured that your team of remote workers is doing their job efficiently. On the other hand, if you see some goals being missed, you can address the remote workers and find out what can be done to aid them in their tasks.
On a side note, if you feel it necessary, you can install monitoring software on company computers. The software keeps a log of all computer activity and ensures that the computers are being utilized for work purposes only. Essentially, you'll be able to tell if your remote workers are being productive or if they are browsing the Internet and watching cat videos. Keep in mind that monitoring software must be disclosed to employees, and not all may react well to the idea of it--it's certainly not the right fit for every team.
Know Your Team
It is important to know all the strengths and weaknesses of each member of your remote worker team. This way, you know exactly how to delegate tasks and assign responsibilities. Again, this all goes back to communication. Take the time to hear concerns from your employees, as well as answer any questions. It is always wise to embrace suggestions for improvement whenever applicable.
"Be aware of your weaknesses and manage expectations." Know what each member is capable of and which members may need additional assistance or training. This helps to eliminate surprises and further facilitates team success.
You Can Also Ensure Team Success with Outsourced Work
You may not have the same management and monitoring capabilities with work that has been outsourced. But that doesn't mean you still can't remain in the loop. You can still require the updates and communication on a consistent basis from the company handling your project. Establish guidelines early at the onset of a project so that the business and its workers know what is expected of them.
The tools for team success are at your disposal. You just need to harness their power and put them to good use. Never forget that your employees, including your remote workers, are your best resource. Treat them as valuable members of the team, and you'll receive their best performance in return.
What do you do to set your remote team members up for success? Share the lessons you've learned in working with employees who aren't physically in the office.